WELCOME TO DHANVANTARI DHAM
Ayurvedic Treatment and Learning Center
Dhanvantari Dham is an Ayurvedic treatment centre, situated at Mathura-Delhi Bypass road, India, just a 3 hour drive from Delhi. Dr. Gupta and his family have been managing the centre from the past 20 years and offer various Ayurvedic treatment procedures and learning programs. It gets its name because of the presence of a temple of lord Dhanvantari which is set amidst a lush green garden of more than 300 herbal and medicinal trees in the picturesque environment of nature. The farming methods are all-natural and potency of the medicinal plants is increased by traditional mantras.
Who wouldn't want to visit such a wonderful and sacred place like this? Every day a number of patients come here to reap the health benefits and get rid of incurable diseases. Whenever you visit Mathura, make sure to visit this place and get the well-proclaimed health benefits from the raw Ayurvedic herbs.
DR LILADHAR GUPTA
DIRECTOR, DHANVANTARI DHAM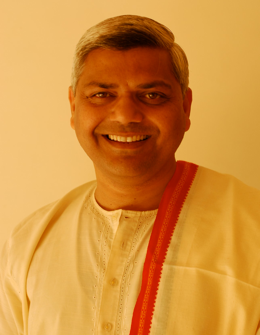 Dr. Liladhar Gupta, the director and senior ayurvedic physician of Dhanvantari Dham, started his journey of Ayurveda in 1994, immediately after completing his B.A.M.S. from National Institute of Ayurveda, Jaipur. Since then, he has treated more than 90,000 patients from all around the world and has traveled throughout the world, giving seminars, consultations and treatments. He was a part of International Society of Krishna Consciousness as a health advisor and is a member of board of advisors for the California College of Ayurveda.
Dr. Gupta specializes in treating chronic diseases through self-healing treatments that are based on diet, preventive routine and herbs. He concentrates on developing the natural immunity of the body. Having dedicated his life to Ayurveda, Dr. Gupta continues to provide health benefits to the people selflessly by using crude ayurvedic principles as it is.
"You are missing your good habits"
Dr Liladhar Gupta
SERVICES FROM DHANVANTARI DHAM
Ayurvedic Treatment and Teaching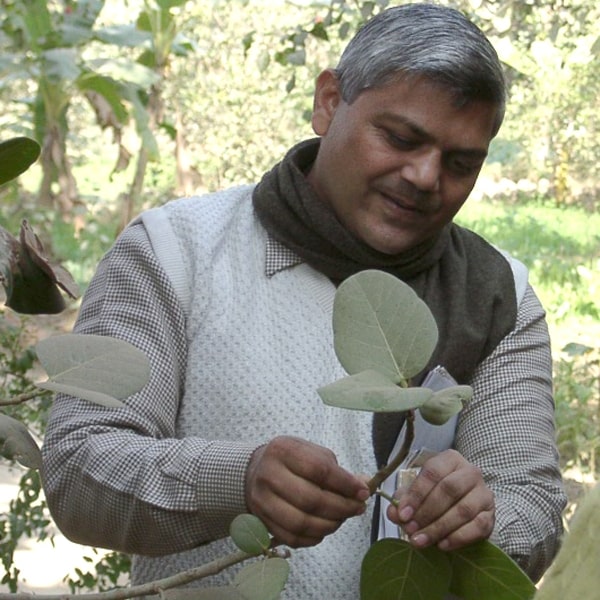 Ayurvedic Treatment
Ayurveda has the potential to cure diseases that are considered incurable. At Dhanvantari Dham, individual consultations are available on request. They include constitutional pulse diagnosis, discussion of current imbalances followed by advice on diet, lifestyle and Ayurvedic herbal treatment if required. If you wish to get yourself checked at Dhanvantari Dham, request a visit or book an online consultation.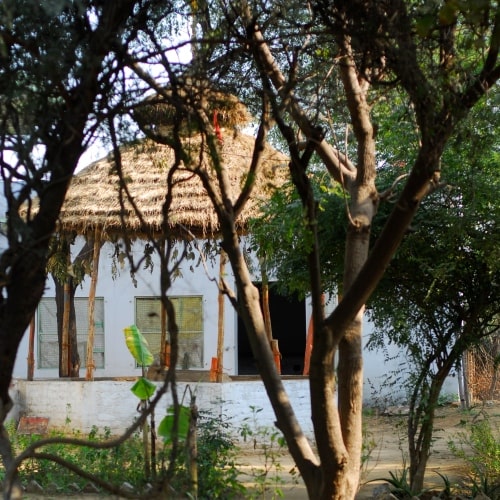 Ayurveda Courses
More than 500 international students of Dr. Gupta have studied the principles of Ayurveda and are now practising the science of self-healing in their daily life. Some are also running their own wellness institutes of Ayurveda throughout the world, spreading the knowledge. Individual ayurvedic courses are available for the maintenance of health, preparation of medicine and treatment of diseases. If you wish to learn the concepts of Ayurveda through classes & hands-on training, get yourself enrolled and customize your course.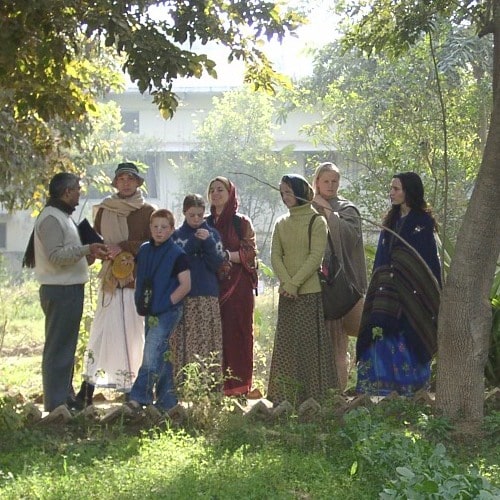 Ayurvedic Therapies
Dhanvantari Dham is a Panch-Karma retreat centre. PanchaKarma is a body purification therapy that combines deep healing with total nourishment. Dr. Gupta selects the appropriate PanchaKarma therapy for the individual person. Fresh herbs are used in conjunction with steam baths, massage, and body cleansing (detox). This is a 3-4 week residential, fully individualised program.
CHARITABLE TRUST
By Dhanvantari Dham, for the people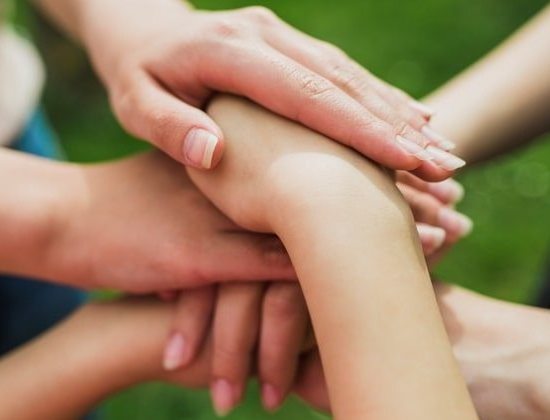 Dhanvantari Dham Public Welfare Trust runs the Dhanvantari Dham Charitable Dispensary. This trust is registered under Section 12A (a) of Income Tax Act, 1961 for the work of public welfare and education. The idea of the trust is to provide easy access to health to everyone. Through this dispensary, we have been providing free-of-cost medicine and treatment to the nearby rural people. Free health service camps are often organised in different locations of the country with the help of this trust to provide the maximum benefit to the needy ones.
A little contribution from your end can assist us in providing a healthy life to someone.
IN THE MEDIA
Dhanvantari Dham & Dr Liladhar Gupta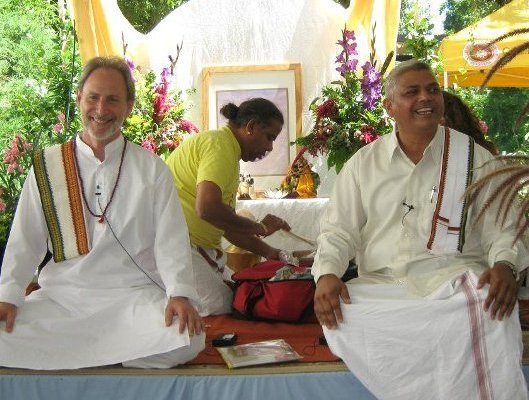 For the past 25 years, Dhanvantari Dham and Dr Liladhar Gupta has been in service of people. He has been providing ayuredic treatment to patients and delivering ayurveda teachings to students from countries like USA, China, New Zealand, Austria and more.
Dr. Liladhar Gupta is globally recognised as one the leading Ayurvedic doctor and teacher. He also featured in the highly popular BBC Documentary 'The Story of India' in 2007.
READ THE BLOG
Read Informative Articles on Ayurveda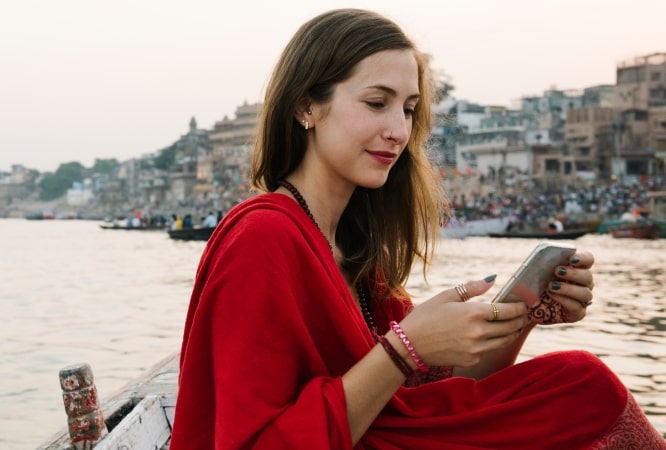 Do you know Ayurveda has the ability to treat incurable diseases like cancer, diabetes and asthama? And that too with absolutely no side-effects unlike modern medicines. Even during this corona period, many Ayurveda medicines are proving to be highly effective in enhancing immunity.
In the blog section of our website Ayurveda As It Is, you would read highly informative stuff - like how your daily routine should be, how you can keep body heathly by maintaining a heathly diet and lots more informative stuff that you won't find anywhere else.